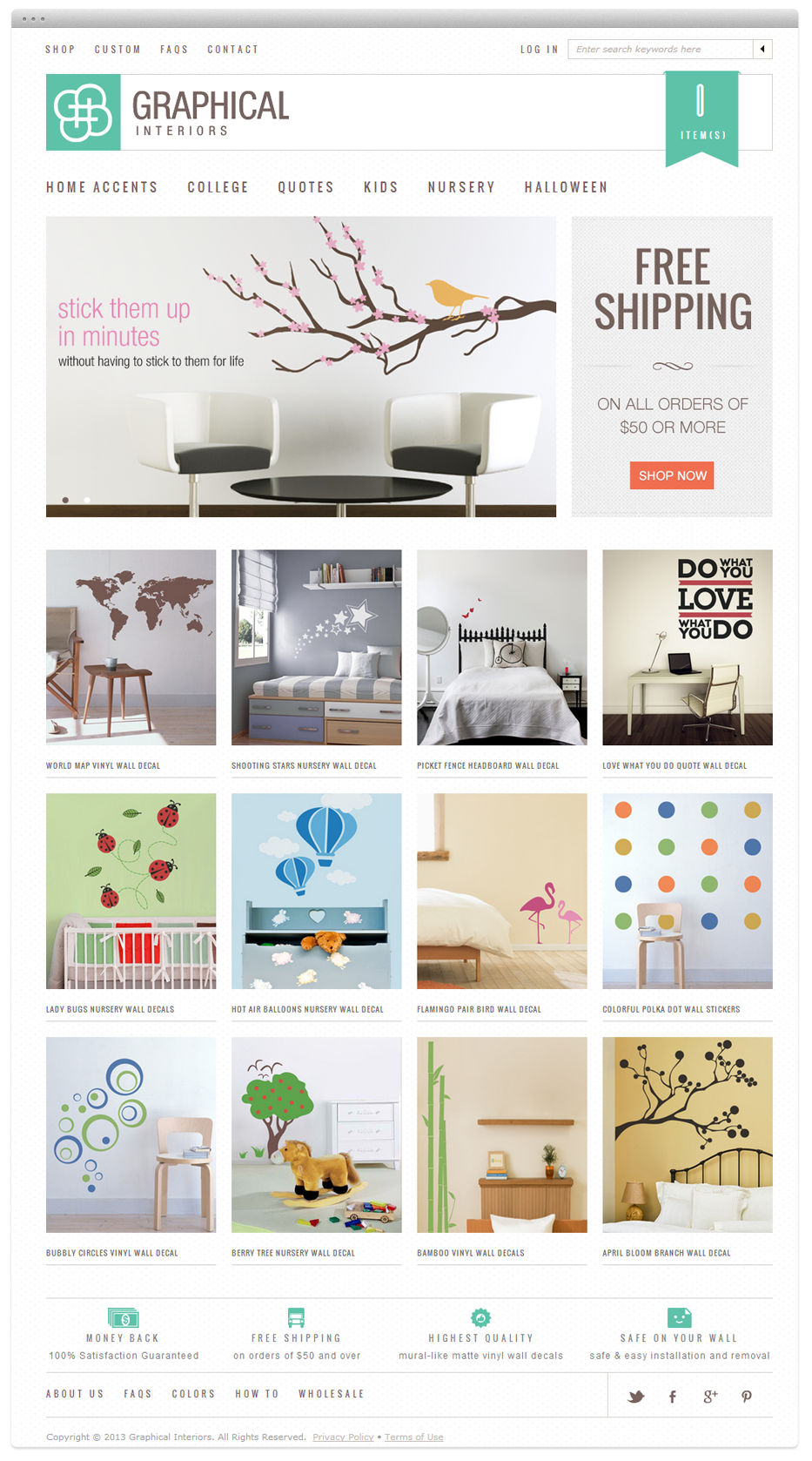 ---
Minimalist Design
Using a minimalist and clean approach, the site does a great job of highlighting important content such as special offers
and most popular products. Additionally, the website structure and layout helps users to easily read and scan relevant information. Contrast and color highlights lead users to call-to-action buttons and ultimately the company's goal (i.e. Add to Cart).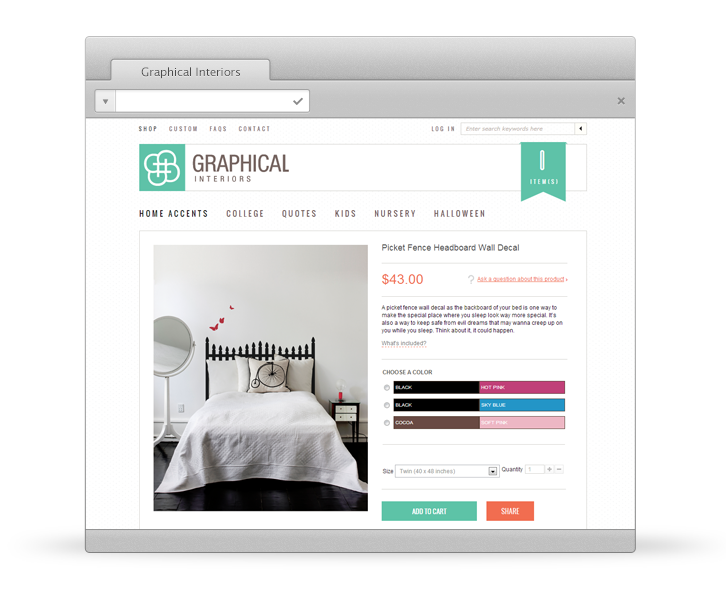 ---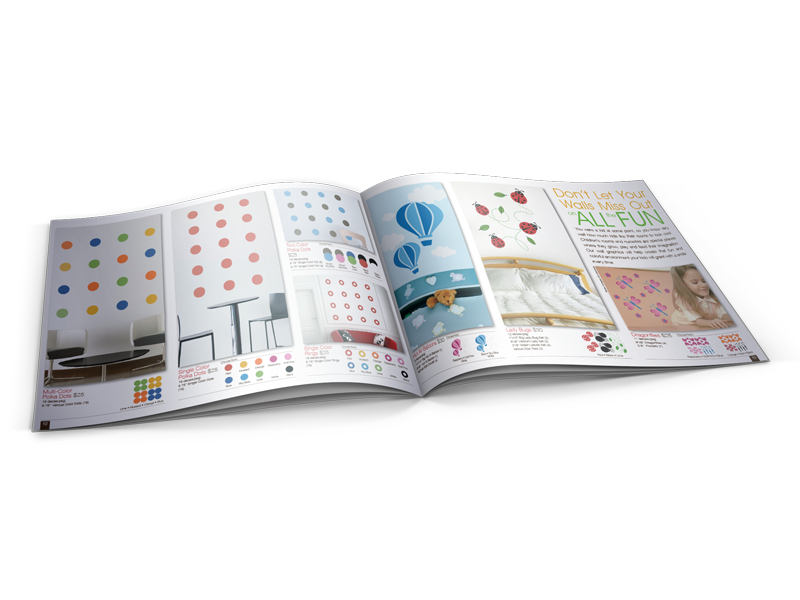 Graphical Interiors Branding
In addition, I oversaw brand and identity development. I collaborated mostly on the design and implementation of quality and strategic marketing materials, both in print and on the web, such as logo, product catalog, packaging, business cards, e-mail newsletter, color scheming, among others. Go ahead, take a look at the product catalog!