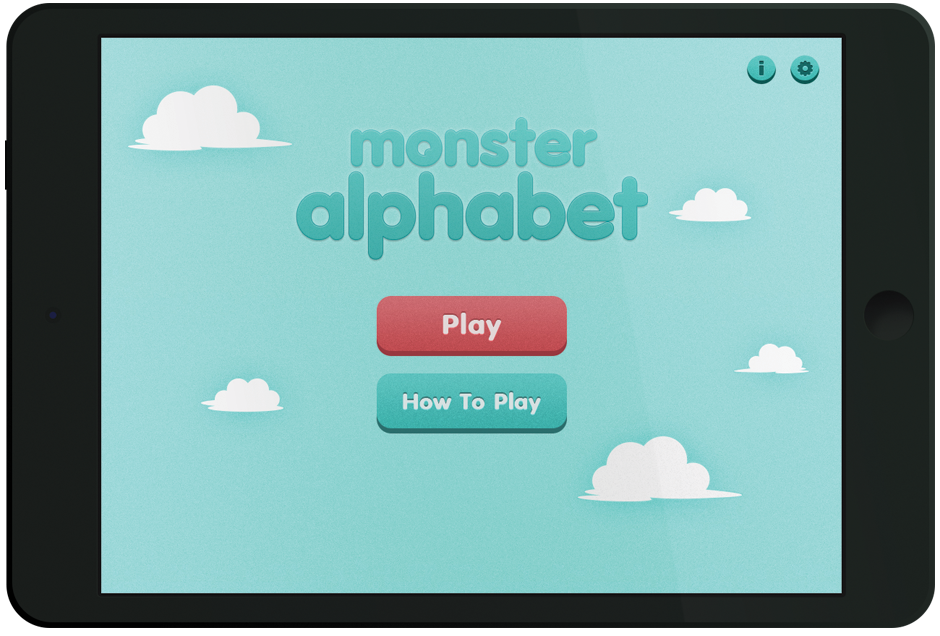 ---
Fun Learning
Inspired by the popular book series I SPY, Monster Alphabet is an entertaining and educational app for kids with colorful and engaging illustrations where kids can master the ABC's and new words through playful interactivity.
Each letter features a theme-centered world with playful monsters, where kids have to find all the objects associated with the selected letter. All the words in the game are within children's vocabulary bank.
---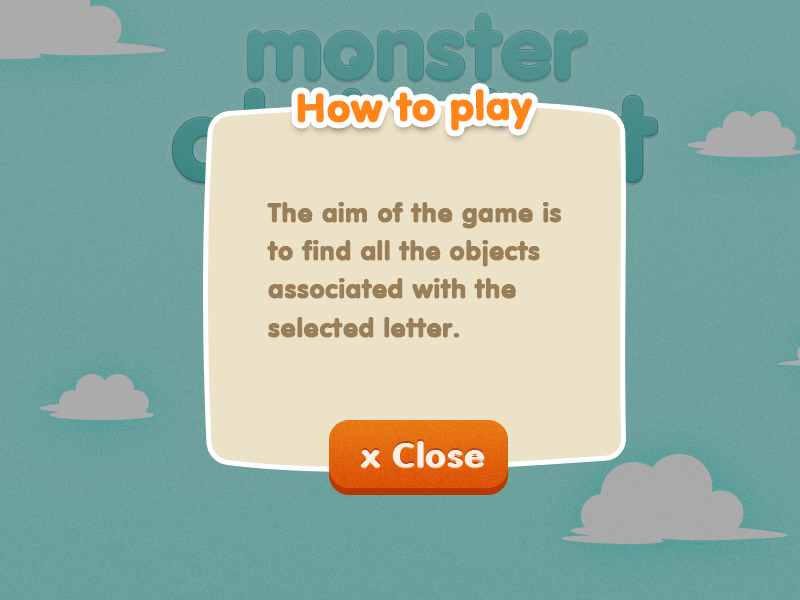 Playful User Interface
The game UI bears in mind the constraints children might face when interacting with tablet devices. Research has shown that children tend to be able to perform point and click activities quicker and more accurately than drag and drop. Consequently, children will interact with the game by mainly tapping on the screen.
Since young children don't necessarily have the fine motor skills required for making very precise and accurate target movements, bigger buttons and big font sizes were used. In addition, children respond better to colorful products, so great attention was given to color choices and contrasts.